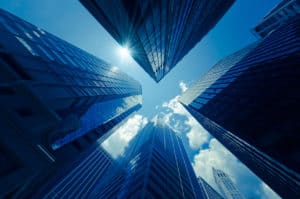 StoneX Group's fixed income division has appointed a new managing director, head of structured credit banking products, as it looks to strengthen its structured credit business. 
Mary Stone will take on the role, bringing two decades of experience to StoneX, having led banking teams and structuring loan strategies at various top industry names.
Most recently, Stone served as managing director of global mortgages and securitised products at Merrill Lynch, part of Bank of America, where she oversaw the business unit responsible for residential mortgage transactions.
Prior to that, Stone held various positions at ICP Capital, Morgan Stanley, Lehman Brothers, and PricewaterhouseCoopers.
In her new position at StoneX, Stone will manage a team focused on structured credit banking products with plans to introduce new offerings including collateralised loan obligations, syndicated loans and other structured credit banking products.
"Mary's wealth of institutional experience from her time at Bank of America and other top-tier institutions, will undoubtedly make her an invaluable asset to our firm," said Anthony Di Ciollo, co-head of the Fixed income division at StoneX.
"We look forward to welcoming her to StoneX as she spearheads the development of our new Structured Credit Banking team. We are excited to continue to build on the growth of Fixed Division by giving our clients access to additional product lines."
Stone's appointment follows that of Steve Guihan, who joined StoneX's outsourced trading team last month. Guihan joined StoneX after most recently serving as an execution trader for Mistell Management for close to three years.
"Mary provides a unique insight to the market working with multiple types of structured credit products over the past 20 years. In addition to her skillset, the initiatives she has been a part of and led mirror the same values that StoneX represents," said Brian Vescio, head of structured credit products at StoneX.
"She will no doubt be an asset to our structured credit business by providing our clients access to a new segment of the market."