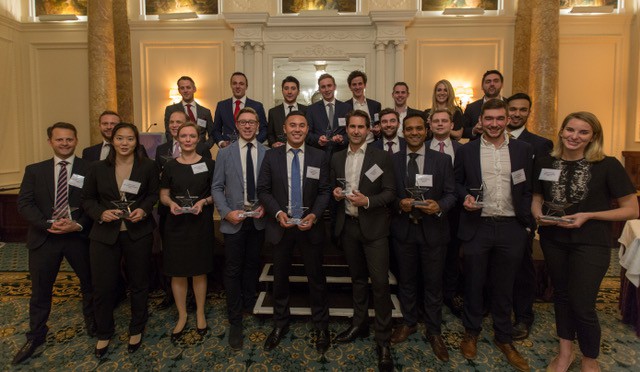 Timo Barry, head of options trading Europe, Citadel Securities
Citadel Securities significantly improved its European trading team with the appointment of Timo Barry as head of options trading for the region. He relocated to Dublin from Chicago, where he was previously a trader for the broker dealer. Prior to Citadel, he was head of US options trading for KCG.
Bertie Allan, international portfolio & electronic equity trader, Cowen Group
Formerly part of the Convergex trading team, Bertie Allan is a proven electronic equity trader for Cowen Group. As a trader in the niche Russian market, he has a wealth of local knowledge that has enabled him to thrive.  In addition, he trades in a number of other emerging and frontier markets, and has become an electronic trading expert for Cowen. Prior to Convergex, Allan also spent almost four years as a multi-asset trader for Global Prime Partners.
Frances Ritter, trader, Dimensional Fund Advisor
In her six years at Dimensional Fund Advisors, Frances has been instrumental to her team. Whilst trading, she graduated with a masters degree in European law from King's College London making her ideally placed to support the firm in its MiFID II efforts.  Prior to joining the investment manager in 2011, she held equity trading roles at ING and BNP Paribas.
Victoria Kelly, head of European trading, Fidelity International
Following a restructuring of Fidelity's global trading team, Victoria Kelly saw her role expanded to cover both US and European equity trading.  A graduate from Harvard University in 2004, she has solidified her position as one of the buy-side's top traders. She also represents Fidelity on the Plato Partnership.