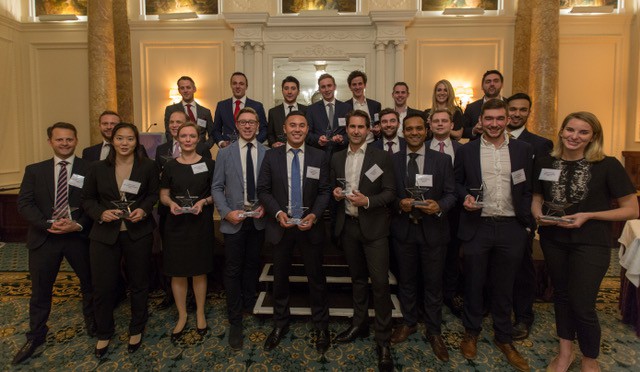 David Vickers, managing director, multi assets, Russell Investments
David Vickers has been a fund manager and managing director for multi-assets with Russell Investments for four years. He began his career on the buy-side in 2000 with Smith & Williamson Investment Management on a graduate programme, before taking various investment manager positions at major asset management firms like Rathbone Brothers, Baring Asset Management and Sarasin & Partners. Vickers holds a securities institute diploma and a chartered financial analyst certification.
Matthew Steer, senior derivatives dealer, Standard Life Investments
Matthew Steer has built his career in derivatives trading since 2001, where he started out in a middle office role at Credittrade. He moved to BTPS Management where he was a derivatives dealer for more than eight years. In 2011, Steer joined Standard Life Investments as an investment director and senior dealer in derivatives where he has been for almost seven years.
Graham Sorrell, head of equity, currency & derivatives trading EMEA, State Street Global Advisors
With more than 12 years experience working at State Street Global Advisors, Graham Sorrell has built out his career across equities, derivatives and currency trading. He started out as a senior dealer in 2005 before being promoted in 2016. Sorrell now heads up the equity, currency and derivatives trading for the EMEA region at State Street Global Advisors.
Paul Cable, head of international fixed income trading, T. Rowe Price
Paul Cable first joined T. Rowe Price in 1998 as a client operations manager before joining the trading desk ten years later. He traded various fixed income products including high yield, emerging market sovereign and corporates, investment grade credit, as well as foreign exchange throughout his nine years in the trading role. In August this year, Cable was promoted to head of international fixed income trading at T. Rowe Price, expanding his responsibilities and oversight of fixed income operations at the firm.