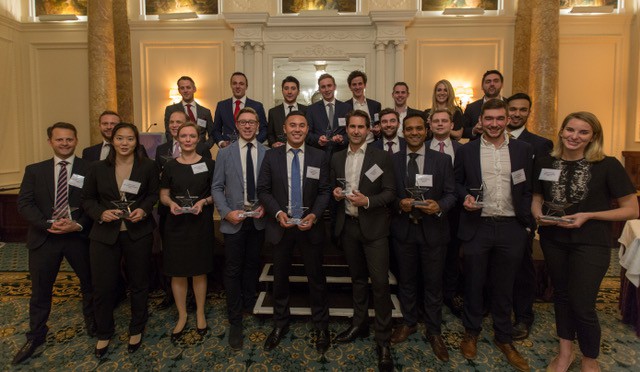 Ed Wicks, head of equity trading EMEA, Legal & General Investment Management
Throughout his ten-year career, Ed Wicks has worked at major financial institutions building out his experience across the buy- and sell-side. He joined Legal & General Investment Management in 2015 as head of equity trading from BlackRock where he was a trader and responsible for building out trading strategies. Before this, Wicks worked at JP Morgan for more than four years as a Delta 1 trader overseeing various index trading books and derivatives market making. 
Martin Hendry, global equities, fixed income, derivatives and FX trader, Liontrust Asset Management
After six years at Legal and General Investment Management as both a trader and portfolio manager, Martin Hendry made the move to Liontrust Asset Management in 2016. He spent four years on L&G's equities trading desk before moving to become a transitions portfolio manager. At Liontrust, Hendry was key driver of integrating the fixed income side of the trading desk and has established himself within the small- and mid-cap world of UK equities too. He has previously worked at hedge fund Gruss Asset Management as a Junior Trader and at JP Morgan on the Corporate Actions side of the business.
Liam Stone, equity trader, Lombard Odier Investment Managers
Liam Stone began his career on the buy-side in 2008 as a trader for global equities at Mirae Asset Global Investments. Just over a year after joining the firm, he was promoted to head trader and relocated to New York City where he remained for just over four years. Stone returned to London in 2014 to join real estate investment management firm Heitman as a long/short trader for European equities. Shortly after, he joined Lombard Odier Investment Managers in a similar role where he has been for the past two years.  
Mihir Choksi, senior trader, Louis Capital Markets
Mihir Choksi is currently a senior trader at broker-dealer Louis Capital Markets, active in equity, derivatives, fixed income, foreign exchange and commodities. He began his career in 2014 at State Street as a client relations associate, before joining Convergex as a global equities trader for EMEA and APAC. He then joined Louis Capital Markets in August 2016 where he has been ever since.