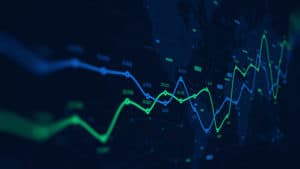 The TRADE's annual Execution Management System (EMS) survey is now open for submissions, allowing buy-side users to assess and rate their vendors.
Now in its ninth year, buy-side clients are invited to rate their EMS providers across 13 functional categories, alongside the chance to detail what additional capabilities they would like to see from vendors in the future.
The TRADE's 2020 EMS survey, which analysed more than 495 evaluation submissions for over 20 providers, suggested that while providers scored the highest overall average marks in the history of the survey, the buy-side want more from their vendors when it comes innovation.
As part of Leaders in Trading: The Digital Experience (LiTDX), The TRADE produced a special digital feature on the 2020 EMS survey to explore the trends in-depth and celebrate the survey outperformers. The digital feature is available to watch on-demand here.  
To rate your EMS provider in The TRADE's 2021 Execution Management Systems survey, please click here. The results of the 2020 EMS survey can be found here, and other research carried out by The TRADE, including the Algorithmic Trading Survey, is available to download here.
The survey will close on 3 August, and outperformers will be recognised at The TRADE's Leaders in Trading awards ceremony, which will take place at The Savoy hotel in London on 4 November this year.