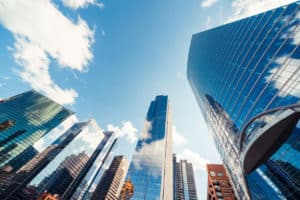 Client relationship management (CRM) platform provider Tier1 Financial Solutions has appointed a new managing director for North American sales.
Megan Howe will be responsible for driving compliance software and buy-side CRM sales in North America, delivering various client lifecycle management solutions.
Howe brings more than 10 years' experience to Tier1, having positioned herself as a software sales leader in the compliance and financial services industry.
Prior to joining Tier1, Howe acted as vice president of sales at Oversight Systems, a role where she managed sales and client relationships for its fraud prevention and reporting solutions.
Before her position at Oversight Systems, she served as a senior sales leader at Paycom.
"I'm delighted to have Megan on board as Tier1's managing director driving expansion of our Alessa compliance software and Satuit buy-side solution sales across North America," said Jiro Okochi, chief executive of Tier1 Financial Solutions.
"With her expertise in and knowledge of managing client relationships in the fraud prevention industry, Megan will be invaluable to propelling our compliance software suite across North America."
Tier1 recently won equity financing from a group of investors led by Wavecrest Growth Partners and MassMutual Ventures.
The new investment, alongside Howe's appointment, hopes to help drive the next generation of connectivity between compliance workflows and the customer experience.
"With financial and business operations becoming increasingly electronic and a wealth of data to track, regulatory authorities have remained stringent on compliance protocols, making it even more critical for firms to meet their obligations," said Howe.
"I'm excited to join the team at Tier1, who are connecting AML compliance and client relationship management, providing an efficient, seamless, and compliant client experience."