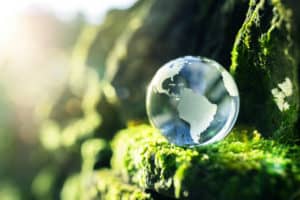 Industry associations have offered conditional approval of the UK Financial Conduct Authority (FCA)'s discussion paper proposals on sustainability disclosures.
The FCA published a discussion paper in November last year asking for industry feedback on its proposed new disclosures and labelling regime for asset managers and regulated asset owners as part of its Sustainable Disclosure Requirements (SDR).
"Without common standards, clear terminology and accessible product classification and labelling, there is also a risk that consumers find it difficult to navigate the landscape of products and assess product suitability," said the FCA in November.
The Institutional Investors Group on Climate Change (IIGCC) has welcomed the proposals, suggesting that they will give clients a more holistic understanding on sustainability risk is managed, however, has also submitted amendments including the suggestion that binary distinctions between "transitioning" and "aligned" investments should be avoided to foster a more "enabling environment" and increase investment in the most essential net zero transitioning companies.
"It is important that the FCA includes clear definitions for any labels so that investors can use them appropriately to support their clients' understanding of a product's objectives and holdings," said the IIGCC.
Elsewhere the association implored the regulator to take heed of lessons learned from the implementation of the SFDR regulation by ensuring the appropriate sequencing of regulatory requirements.
Fellow industry association the International Swaps and Derivatives Association (ISDA) also summitted a response to the proposals, suggesting that the FCA consider a principles-based approach to setting requirements and investment labels, notably requesting that the regulator exclude derivatives traded on recognised exchanges from the regime.
The regulator confirmed it will now assess responses to help it develop its proposed rules, which it will aimed to consult on in the second quarter of this year.