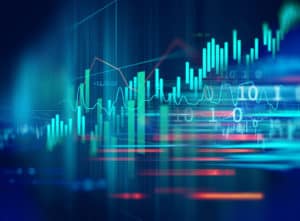 Trading systems provider TORA has expanded its presence in the UK with a new London office as well as two new senior hires.
Peter Rank and Chris Hopton join TORA as sales manager for Europe, and professional services manager, respectively.
As sales manager for Europe, Rank will be responsible for driving new client acquisition for TORA's software solutions and will report to David Tattan, head of sales for Europe.
Prior to joining TORA, Rank worked at AxeTrading and Bloomberg AIM, dealing with clients across Europe.
Alongside Rank, Hopton joins TORA's global team of professional service managers where he will help TORA provide software and workflow solutions, onboarding and service to global institutional investors.
Hopton joins TORA from Trading Screen where he served as senior account manager, responsible for the delivery of fund solutions to clients.
He has also held roles at SS&C, DTCC, Credit Suisse and UBS. According to his LinkedIn, during a career break in 2019, Hopton embarked on an expedition voyage to Antarctica and wrote a book.
"We are excited to open the new London office, the company has seen substantial growth over the past 18 months with our expansion into new asset classes, an all-in-one front to back trading solution and new generation PMS," said Chris Jenkins, managing director at TORA. 
"We are gaining solid momentum in Europe with our traditional equity as well as FX and Fixed Income markets. These hires are key to ensuring the company is positioned correctly with the right talent and jurisdictions, so that we can continue to deliver our clients the most innovative products and elite client service."
TORA's expansion into the UK follows previous expansive moves earlier this year in Asia. In June, TORA appointed Mike Langton as director of Hong Kong, responsible for growing business on the Asian buy and sell-side for TORA's multi asset trading platform.