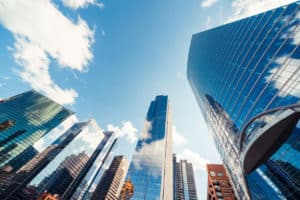 Tourmaline has hired three senior buy-side trading and operations veterans as demand for outsourced trading continues to grow.
Alex Goodman, Matt Sindell and Darren Mazzuca are the latest new hires to join Tourmaline. Goodman and Sindell have been appointed managing directors at the firm, while Mazzuca joins as director of operations.
Goodman was most recently head of US cash trading at Macquarie Capital, but previously worked at multiple hedge funds, including Hutchin Hill Capital and Davidson Kemper, in senior equity trading roles.
Similarly, Sindell joins Tourmaline after 13 years with Susquehanna International Group as a senior member of the equity and equity derivatives sales team. He has also held positions at Cathay Financial and Ladenburg Thalmann.
Mazzuca, Tourmaline's new director of operations, has been global operations manager at Gabelli Asset Management for the past eight years. Prior to that, he spent more than a decade with BlackRock where he was vice president of portfolio analytics for client services.
"As everyone on the buy side knows, there is a huge amount of buzz around outsourced trading," said Goodman in regard to his move. "Tourmaline is the recognised standard-bearer in the field, and I am excited to be moving into not only a growth industry, but the leader in that growth industry."
The new hires at Tourmaline follow a majority investment in the firm from private investment firm Copley Equity Partners, which the outsourced trading desk said would be used to develop new technologies and expand into new geographies and asset classes to meet the increased demand for outsourced trading services.
Demand for outsourced trading has grown significantly, Tourmaline added, with the recent spikes in volumes and volatility due to the coronavirus pandemic accelerating the trend for funds looking to outsource all or part of their execution.
"Alex, Matt and Darren will play instrumental roles as we continue to expand our business and provide the fully independent, market-leading outsourced trading solutions our clients have come to expect," said Aaron Hantman, CEO of Tourmaline. "We offer a true buy-side trading experience, and hires like these let our clients know that we speak their language, have sat in their seats and are equipped to meet their unique needs. We could not be more excited to have them aboard."