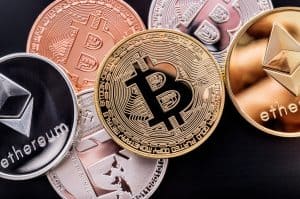 Market infrastructure provider TP ICAP has seen its Digital Assets business reach a major milestone following the first trades completed on crypto asset equity instruments with Goldman Sachs.
The ETC Group Physical Bitcoin (Bloomberg Ticker BTCE GY) was traded by TP ICAP's Digital Assets business on an outright basis and against the CME Bitcoin Future in the form of an EFP (Exchange for Physical).
Liquidity was provided by crypto exchange traded products market makers DRW, Flow Traders and Jane Street.
Jane Street, alongside Virtu Financial, joined TP ICAP's Digital Assets business as market makers last month, adding to the growing list of financial services providers teaming up for the new digital asset platform.
TP ICAP said in a statement that it is actively providing liquidity to its clients across the CME Bitcoin and Ether Futures and Bitcoin Options.
In addition, TP ICAP is looking to expand its product offering alongside partners including Goldman Sachs.
"We're delighted to start providing liquidity for clients in these European crypto asset equity instruments alongside Goldman Sachs and some of the most respected market makers in the space," said Simon Forster, co-head of TP ICAP Digital Assets.
"We look forward to adding further equity instruments and to start providing our clients with access to crypto asset ETFs out of the US in the near future. We've seen increasing interest in crypto assets products this year as it continues to mature and institutionalise as an asset class. We expect to see more growth and more demand for these kinds of products in 2022."
As a result of the recent approvals of the first US Bitcoin Futures-based ETFs, CME Bitcoin Futures volumes have experienced a significant increase. In October last year, CME Group revealed that open interest in bitcoin futures increased by over 50% as two ETFs tracking the contracts listed on US exchanges.
Over the course of 2022, TP ICAP has stated that it expects to see continued interest across crypto asset- based futures and options products, and an interbank NDF (Non-deliverable forward) market develop for Bitcoin and potentially Ethereum.