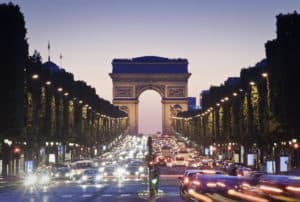 Amundi has predicted that its upcoming acquisition of Lyxor Asset Management will double its passive exchange traded fund (ETF) and liquid alternative businesses upon completion.
The asset manager confirmed it was in talks to purchase Lyxor from  Societe Generale for €825 million in April last year. The deal is expected to close in February.
The firm has predicted that upon completion the addition of Lyxor's extensive passive and active management strategies for institutional clients globally, in particular in ETFs and alternatives, would help to drive significant growth, with the ETF segment complementing the active business, resulting in around €170 billion assets under management across about 300 products
Amundi said it expected to see a 50% growth of passive assets under management by 2025, with the combined entities passive businesses generating a 14% market share for Amundi. It still has a way to go till it challenges BlackRock though, which held around 50% of the European ETF market at 2020 estimates.
However, Amundi's anticipated growth in passive income should complement its acceleration of its active liquid alternatives business, where it also expects increased used of its alternative UCITS platform by 50% by 2025.
In light of this, the firm has launched a new dedicated business line for liquid alternatives named Amundi Alternatives, combining Lyxor's 23-year legacy in this space and Amundi's distribution network, in anticipation of the deal.
"The Lyxor acquisition is another important step in the deployment of Amundi's strategy. It elevates Amundi to the 1st position of European ETF providers and enriches our active management offering with a leading position in liquid alternative assets," said Valérie Baudson, chief executive of Amundi.
"The key managers of these two businesses have been appointed. Amundi is fully prepared to be the reference partner on these areas of expertise for both retail and institutional clients in Europe and in Asia, and thus to pursue its growth in two promising markets."
With all this expansion on the horizon, the firm might soon be on a hiring spree – its head of UK ETF sales, Samit Patel, departed last November while it also lost Robin Kooijman to HANetf earlier in the year.