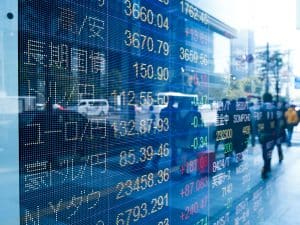 Interdealer broker TP ICAP has moved to extend its partnership with Japanese market information vendor QUICK Corp.
TP ICAP said it has signed an extension to its agreement with Tokyo-based QUICK Corp, which will allow the broker to continue providing OTC market data from Tullett Prebon to the firm's clients.
The data provided to QUICK will be expanded to include money markets, derivatives, fixed income and foreign exchange, and can be accessed through the QUICK terminal. The partnership includes risk-free rates and supports consumption of Tullett Prebon data in middle- and back-office applications, such as risk management, compliance and analytics.
"One of TP ICAP's major advantages is that it reaches into all markets," said Andrew Reeve, global head of channel partners at TP ICAP Data & Analytics. "This important collaboration with QUICK Corp. highlights our role as a key regional operator in Japan and reflects our understanding of the unique complexities and fragmented nature of the Asian market."
Recently, TP ICAP said it would launch a new market data feed for non-deliverable forwards (NDFs), which captures data from both electronic and voice liquidity pools. Known as NDF Premium, the anonymised feed provides data on orders and matches from ICAP's hybrid electronic platform, FUSION, for electronic and voice liquidity information.
"The breadth and depth of TP ICAP datasets allow QUICK wide flexibility to offer QUICK customers comprehensive datasets," Hideki Minoji, director at QUICK Corp, commented. "QUICK believes the extension of the distribution agreement will certainly benefit users and clients of QUICK and continue to meet their requirements."