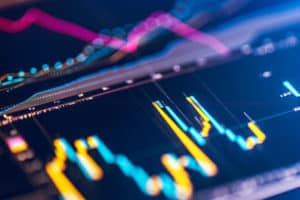 US derivatives exchange group ICE has confirmed that its exchange traded funds (ETF) hub traded record notional volume of $148 billion in the second quarter this year.
The new volume record for the ICE ETF Hub was up 9% on the previous quarter, which recorded $137 billion in notional volume. ICE said the growth in its ETF ecosystem was down to the addition of several major banks that have signed up to the platform as authorised participants recently.
Since launching ICE ETF Hub in October 2019, seven institutions have become authorised participants, most recently Credit Suisse and Wells Fargo in the last month. Other authorised participants on the platform include Goldman Sachs, JP Morgan, Virtu Financial, Bank of America, and Citadel Securities.
"In a very short time, we've seen both strong interest from the ETF community in joining ICE ETF Hub and rapid growth in activity on the platform," said head of ICE ETF Hub, Peter Borstelmann. "We're excited to continue working with issuers and authorised participants across the ETF industry to launch new functionality that will bring more transparency and streamlined access to the primary market."
The new record follows a previous record for ICE ETF Hub set in the first quarter earlier this year. ICE confirmed that a record $87 billion was processed on the platform in March from authorised participants alone.
The ICE ETF Hub was designed to offer market participants a more standardised and automated process for assembling and placing both creation and redemption baskets. ICE has made moves to expand the tools and services on the platform recently and plans to introduce ICE Chat functionality in the third quarter.