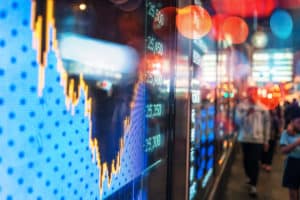 Interdealer broker TP ICAP has confirmed it has entered into a multi-year agreement with Trading Technologies to implement its order management system (OMS).
TP ICAP said that as part of the deal, 85 trading systems in London, Paris and New York will be replaced with the Trading Technologies' system for order handling and post-trade allocation functionality to optimise order executions and reporting.
The agreement also includes the deployment of Trading Technologies' advanced options package for trading and analytics, and low-latency access to major derivatives markets across six continents through the firm's infrastructure and colocation facilities.
"I am delighted to continue and broaden the long-standing partnership with Trading Technologies. I believe their new, class-leading OMS will benefit both our brokers and our clients through reducing costs and enhancing efficiencies," said John Ruskin, CEO of institutional services at TP ICAP.
Michael Kraines, president and CFO of Trading Technologies, added that TP ICAP has been a long-standing customer of the derivatives trading technology provider, after leveraging the firm's X_TRADER platform and TTNET hosting services for many years.
"We are delighted to now be expanding our strategic relationship with TP ICAP by deploying our state-of-the-art OMS offerings and next-generation TT screen to TP ICAP's brokerage desks," Kraines said. "With this important milestone we look forward to enabling TP ICAP to add value to its clients via generating key cost, workflow and execution efficiencies across TP ICAP's brokerage operations."
TP ICAP's partnership with Trading Technologies follows the hiring Holden Sibley, Barclays' former head of eFX distribution for the Americas, to lead its FX trading services business. Sibley was appointed managing director and head of FX hub at TP ICAP, tasked with driving growth across the broker's electronic solutions.