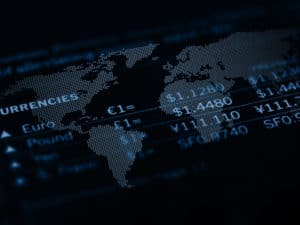 Interdealer broker TP ICAP has confirmed the launch of its newly-established FX options platform for sourcing liquidity and trade execution.
Known as FXOhub, the platform allows access to both the TP ICAP order book and request for quote (RFQ) liquidity, which clients can connect to through an API for a view of liquidity on a single screen.
Traders can electronically execute in RFQ mid-pricing auctions on screen, and submit runs of orders on the order book on more than 250 currency pairs. Users can also aggress orders on screen or enter multiple passive orders which are protected by using spot or time stipulations. The platform also offers access to TP ICAP's market data.
"We constantly strive to provide our clients with the best possible service and FXOhub will do that," said Paul Dunkley, senior managing director at TP ICAP. "It is an industry leading platform which we are confident will be very popular due to its innovative features and intuitive ease of use."
The development at TP ICAP follows the launch of a so-called special situations trading desk for European equities, which the interdealer broker confirmed last month.
The new team supports trading in securities that are involved in mergers and acquisitions, or rights issues. It is led by Meb Namajee who recently joined TP ICAP, having previously worked at Citadel, Lehman Brothers and Kepler Cheuvreux.
TP ICAP said that the launch is now a key part of its strategy to expand its equities business, after Corey Davide was hired from Bloomberg Tradebook as European head of electronic trading to launch its global equity electronic trading services.
"The special situations desk is an exciting opportunity to build on the firm's global reputation and infrastructure," Davide said at the time. "We are investing in both people and technology at a time when other firms are retrenching from the equity space."