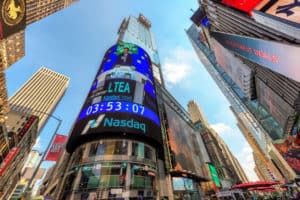 Nasdaq has confirmed its acquisition of institutional investment FinTech firm Solovis to complement its takeover of buy-side analytics provider eVestment in 2017.
The US exchange group said it acquired privately-owned Solovis to bolster its analytics, reporting and multi-asset class portfolio management tools across both public and private markets. Terms of the transaction were not disclosed.
As part of the deal, the Solovis platform will be available through the eVestment group. The cloud-based platform, monitors risk, portfolios and performance across asset classes and will provide the same services for eVestment's 600 institutional investors.  
"The combination of eVestment and Solovis bolsters our capabilities to serve the investment community. Together, they create a global leader of proprietary content, insights and portfolio analytics," said Lauren Dillard, executive vice president and head of Nasdaq's global information services group.
The co-head of eVestment, Jerrod Stroller, added that when combined, both FinTech firms offer major decision-making power to its investor clients, across pre- and post-investment processes.
Nasdaq acquired the analytics provider eVestment for $705 million in 2017 to strengthen its buy-side relationships and information services division. eVestment provides data for traditional and alternative strategies, and had a client base of more than 2,000 firms at the time it was acquired.
"Our mission aligns seamlessly with eVestment's and makes us well-positioned to capture the opportunities inherent in the evolving global markets landscape. We are excited to join the Nasdaq family through this acquisition," said Josh Smith CEO and co-founder of Solovis.