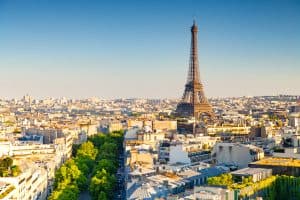 Worldwide Business Research (WBR) has confirmed that its TradeTech Europe conference due to take place in Paris next month will be postponed until further notice.
In a statement, the conference organisers said that after careful consideration they have decided to postpone the event due to concerns around the health and well-being of delegates and employees in light of the ongoing coronavirus outbreak.
"Rescheduling this event will allow us to deliver the TradeTech Europe 2020 experience that you are accustomed to, in a safe environment," the statement reads. "If there is one thing the business services industry is known for, it's how to adapt to difficult circumstances, and we have been humbled by the support that we have already received."
While a new date for the conference is yet to be set, the organisers added that terms of delegate tickets and sponsorships will still apply, and the program will remain intact.
TradeTech Europe is the latest major industry conference to be postponed due to the spread of coronavirus globally. Earlier this week, The FIX Trading Community also confirmed its EMEA conference in London, which was due to take place on Thursday this week, would also be postponed.
In the US, the Futures and Industry Association's (FIA) flagship annual Boca conference was also postponed due to concerns around the health and wellbeing of delegates. It was supposed to take place in Florida on 10-12 March.
"The health, safety and well-being of our attendees, partners and employees is paramount, and this is the only action that is within our power in order to make sure you remain healthy and safe during these uncertain times," the statement on TradeTech added.