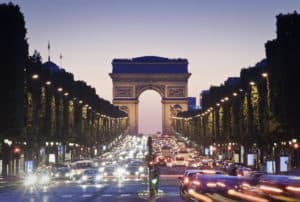 TradeTech has revealed the agenda for the virtual delivery of its Europe 2020 conference, with discussions focusing on the post-COVID-19 liquidity landscape and navigating the new market structure, as the event marks its 20th anniversary.
Originally due to take place in April, the European equities trading conference was postponed until October due to concerns for the health and wellbeing of attendees during the height of the pandemic.
Following an ongoing dialogue surrounding the COVID-19, WBR has now released the agenda for a virtual TradeTech Europe 2020 which will take place on 20 and 21 October.
Day one of the conference will be focused upon thriving in the new market structure and changing landscape, and will also include a keynote economic address from BNY Mellon Investment Management chief economist, Shamik Dhar, on the shape of economic recovery to come.
Other highlights to look out for on day one include two all-star panels on topics such as the impact of systematic internalisers (SIs) on traditional market structure and liquidity access, as well as, creating streamlined brokers relationships in a changing landscape.
All-star panels will include names such as Vanguard Asset Management execution consultant Robert Miller, UBS asset management global head of trading and order generation Lynn Challenger, and Eden Simmers, global head, trading, PIMCO.
Day two of the conference will focus on leveraging artificial intelligence AI and machine learning ML techniques, enhancing data access, sustainability and innovation, and navigating new regulation.
Day two will also include a keynote interview with SSGA global chief investment officer Richard Lacaille on how quantitative techniques can drive smarter execution.
The TRADE will be producing an onsite edition, specifically for TradeTech Europe 2020 which marks the conferences 20th anniversary and will be available on 20 October. For more information get in touch with hayley.mcdowell@thetradenews.com.
For more information on TradeTech Europe 2020, click here.