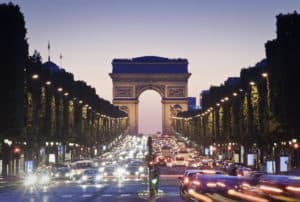 The TradeTech Europe 2020 conference will take place this year in October after the conference organisers were forced to postpone the event due to the coronavirus pandemic.
Worldwide Business Research (WBR) confirmed that the conference will be held at the same location, Palais de Congres in Paris, on 20 – 21 October. The data science buy-side only day has been rescheduled for 19 October, and will take place at InterContinental Paris Le Grand.
The conference agenda and program remain unchanged, and terms of the original delegate tickets and sponsorships will still apply for the new dates, WBR said.
TradeTech Europe was among many major industry conferences forced to postpone due to the spread of coronavirus globally. The FIX Trading Community also confirmed its EMEA conference in London, which was due to take place in March, would also be postponed.
In the US, the Futures and Industry Association's (FIA) flagship annual Boca conference was also postponed due to concerns around the health and wellbeing of delegates. It was supposed to take place in Florida on 10-12 March.
WBR said at the time it confirmed the event would be rescheduled that the move would allow the conference to be delivered in a safe environment, as concerns about the coronavirus were beginning to mount globally.
"The health, safety and well-being of our attendees, partners and employees is paramount, and this is the only action that is within our power in order to make sure you remain healthy and safe during these uncertain times," WBR stated.