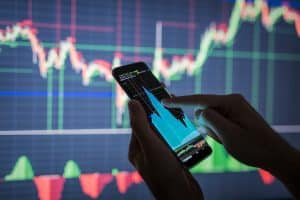 Tradeweb is on track for a record year in fixed income, derivatives and exchange-traded fund (ETF) trading, with volumes on the platform up 40% so far this year.
Statistics from the firm's monthly activity report for July revealed that average daily volume reached $518 billion, more than 40% than the first seven months in 2017, and almost 40,000 trades were executed daily.
Tradeweb explained that for the month of July, overall market volumes declined month-over-month due to 'normal-course seasonality', but volumes were up significantly year-on-year.
Growth has been driven by activity in interest rate derivatives which saw average daily volumes grew 158% in July compared to last year, alongside a 351% surge in global equity derivatives and 80% increase in global credit derivatives volumes.
Earlier this year, the fixed income and derivatives trading platform confirmed plans to expand into the equities space with the launch of a block trading cash equity platform with Plato Platform.  
Known as eBlock, the platform allows traders to source and aggregate broker principle risk, offering the buy-side more control over execution, and the opportunity to match and negotiate orders on a regulated venue.
Tradeweb hired Macquarie's European execution services head, Richard Bateson, to lead the project as an equities product manager.
More recently, Tradeweb established a new data agreement with Thomson Reuters, which holds a majority stake in the company, to provide its US Treasuries data to the Reuters Capital Markets 19901 benchmark.