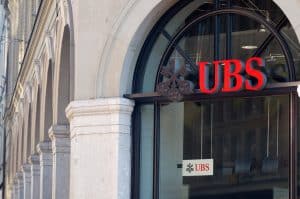 Credit Suisse's former European algorithmic trading business head has joined UBS in a senior electronic trading role, according to an internal memo seen by The TRADE.
Chris Marsh has been appointed global head of electronic trading and programme trading at UBS and will join the company at the end of October.
He left Credit Suisse last week after more than 18 years with the investment bank in various roles, most recently as a managing director and head of advanced execution services (AES).
Marsh's resignation is the latest in a string of senior departures at Credit Suisse over the past year. Most recently, Barclays hired Credit Suisse's sales head of AES for the Americas, Kevin O'Connor, and appointed him head of electronic equities origination for the Americas.
Marsh will report to UBS's global head of cash equities, Jason Barron, and the bank's current global head of electronic equities trading, Chris McConville, will assume the role of global head of distribution for electronic trading as part of the shake-up.
Andrew Dalgleish will continue to lead the program trading sales and beta solutions globally, working alongside the three regional heads of cash equities.
The memo, penned by Barron, said that the electronic trading business is a strategic priority for UBS' equity franchise which has seen growth in spite of recent regulatory scrutiny under MiFID II in Europe.
"The integrity of our platform offering to clients and the technology infrastructure that supports it, is key to our success, and as such requires a heightened level of detail and attention to ensure that it adapts quickly and effectively to the demands of our clients," Barron said.