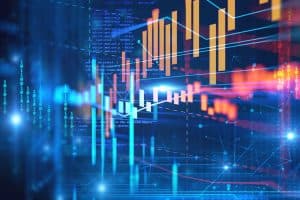 Electronic trading platform Tradeweb Markets has launched a new artificial intelligence driven market pricing service that calculates daily prices for municipal bonds using machine learning and proprietary data science.
Named Tradeweb Ai-Price, the service will initially provide end-of-day prices for around 880,000 securities and custom portfolios, sourced from data published by the Municipal Securities Rulemaking Board (MSRB) and through trading activity on Tradeweb's platform. Tradeweb plans to expand the service to calculate intraday price updates later.
According to Tradeweb's MSRB data only 1.9% of tax-free fixed coupon municipal bonds traded on a daily basis in March earlier this year, despite the market totalling $4 trillion. Tradeweb said its new service addresses this comparatively low turnover, subsequently improving price discovery by producing pricing levels regardless of how often these bonds trade.
"Ai-Price represents the next frontier in applying data science to help make markets more efficient," said Lisa Schirf, managing director, global head of data strategy at Tradeweb.
"We collaborated with clients as we developed this tool, and we are excited to offer increased transparency, accessibility and reliability to clients who trade and invest in the municipal bond market."
The new service expands on Tradeweb's existing investments designed to evolve municipal bonds trading, including its collaboration with fixed income software specialist, Investertools, at the end of 2019 to help drive electronic trading in this space.
Its competitors have been quick to do the same, with MarketAxess confirming plans to acquire central electronic venue for interdealer brokers and dealers, MuniBrokers, at the end of 2020 in a bid to expand its municipal bond trading service
"The municipal bond market is ripe for further electronification, and this service represents a powerful step forward by providing our clients with enhanced price discovery," said John Cahalane, managing director, head of Tradeweb Direct.
"Ai-Price for municipal bonds will optimise our clients' trading experience and lead the municipal bond market into a new era of innovation."