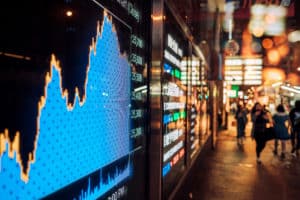 Liquidnet, now part of Interdealer broker TP ICAP, has expanded its New Issue Trading (NIT) protocol to allow dealers to trade bonds directly alongside the buy-side as part of its continued primary expansion.
Originally launched in September last year, the NIT solution was the first new issue trading protocol in Europe. Dealers will now be able to access the book via TP ICAP's electronic portal, Fusion.
TP ICAP said allowing the buy- and sell-side to trade alongside one another using TP ICAP infrastructure would deepen its available liquidity pool.
"Today's announcement helps to industrialise that innovation [launch of new issue trading protocol in Europe] by taking it to a new audience. The outcome is improved liquidity, more efficient new issue trading, while still maintaining anonymity," said Mark Russell, global head of fixed income at Liquidnet.
The development builds on TP ICAP's continued investment in the new issue space with the intention of electronifying the full lifecycle of a bond following its acquisition of Liquidnet in March last year. The interdealer broker launched phase one of its Liquidnet Primary Markets offering in September last year following the completion of the deal.
It later launched a new feature aimed at directly connecting the buy-side and banks by allowing them to use their OEMS  to communicate with syndicate banks as part of the book build process before a bond is priced or allocated.