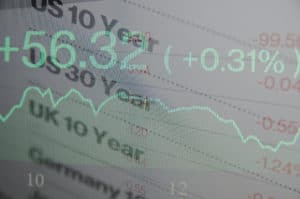 Liquidnet, TP ICAP's institutional trading network, has launched a new primary markets offering aimed at delivering end-to-end electronification of a bond's trading lifecycle.
The new offering will provide an electronified debt capital markets (DCM) workflow for new issue announcements alongside a new protocol for trading new issues for users at Liquidnet.
It will be integrated into the network's existing fixed income trading application giving trading and non-trading desk users a dashboard of new issue announcements through a portal, and allowing them to trade new issues in the European investment grade, high-yield and in emerging bond markets in both Europe and the US.
"Liquidnet Primary Markets is an essential first step in realising our ambition of becoming the first agency broker to achieve the end-to-end electronification of the life cycle of a bond. We have consulted extensively with major market participants to build a truly customised and electronic solution for new debt issuance," said Mark Russell, global head of fixed income at Liquidnet.
The launch follows the appointment of AxeTrading's former head of buy-side trading solutions, Ivan Mihov, earlier this week to drive Liquidnet's sell-side fixed income growth in a business development role.
Liquidnet's ongoing expansion of its electronic trading offering follows its acquisition by interdealer broker TP ICAP earlier this year for $700 million.
"Liquidnet Primary Markets brings something truly new, innovative, and valuable, to the bond market. Importantly, the creation of Liquidnet Primary Markets was market-led. In bringing our plans to life, we worked proactively and cooperatively with a wide range of buy-side, sell-side, and other market participants, including data vendors and the OMS community," said Nicolas Breteau, chief executive of TP ICAP.