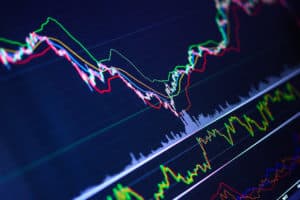 Fixed income platform provider Tradeweb has partnered with Amazon Web Services (AWS) to expand access to its closing price data for US treasuries and UK gilts.
Through the partnership, Tradeweb ICE US treasury closing prices and FTSE UK gilt closing prices can now be accessed directly through the AWS Data Exchange cloud platform through a monthly subscription to data published daily or as historical data sets. 
"In today's environment, market participants want more than a one- size-fits-all approach when it comes to accessing data. They're looking for agile, enhanced solutions that will keep pace with the constantly evolving digital landscape," said Lee Olesky, chief executive officer of Tradeweb. 
"This collaboration is an important step towards the broadening of access to Tradeweb data through the use of cloud-based services, and we're excited for the road ahead." 
Tradeweb added the partnership with Amazon was in response to growing demand for more personalised and pay-as-you-go access to data, with the integration supporting digital payment methods for easier access to content.
Closing prices for Tradeweb ICE US treasury and FTSE UK gilts are daily references designed to reflect the mid-price for the securities around the market close.
"Tradeweb supplies vital data to a broad set of financial market participants across the globe. We're pleased to work with Tradeweb to make end-of-day reference prices available on AWS Data Exchange," said Noah Schwartz, general manager at AWS Data Exchange. 
"The availability of this data will help our mutual customers seamlessly feed their trading and portfolio management applications, risk analytics, and pricing models running on AWS."
Market participants have been increasingly transitioning trading activity and data to the cloud with AWS, including major institutions such as Nasdaq and Refinitiv. In November, UK stock exchange Aquis completed a proof of concept with AWS and Singapore Exchange to prove that trading can be fully deployed on the cloud.