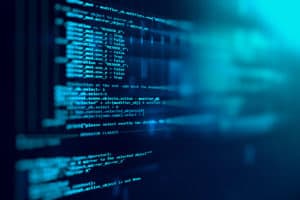 Trading Technologies has acquired London-based fixed income trading solutions provider AxeTrading. Terms of the deal have not been disclosed.
Trading Technologies said the acquisition supported its multi-asset expansion, in particular into fixed income. The deal will give it access to much of the fixed income markets for the first time including coverage of corporate, government, municipal and emerging market bonds as well as over the counter (OTC) interest rate swaps. It will also boost its existing position in fixed income derivatives and US Treasuries.
AxeTrading offers connectivity to all of the major fixed income trading venues – Tradeweb, MarketAxess and Bloomberg – as well as its own pricing and quote management engine, and automated workflow management tools.
"The fixed income market represents a major opportunity for TT given its size, considerable growth and ongoing adoption of electronic trading," said Keith Todd, chief executive officer of Trading Technologies.
"This acquisition is a key element of our strategy to expand beyond listed derivatives and cryptocurrencies, giving us an extensive offering in the fixed income space. AxeTrading and Trading Technologies are both recognised as technology leaders in our respective markets."
Trading technologies has made several other acquisitions in recent months in a bid to expand its multi-asset capabilities. These include the acquisition of algo execution strategy and quant trading product provider, RCM-X, and strategic partnerships with risk management product provider, KRM22, institutional crypto trading infrastructure provider, Talos, among others.
The firm said it planned to continue expanding through strategic initiatives in 2023.
"This acquisition represents a significant game changer," said Greville Lucking, chief executive officer of AxeTrading in a statement.
"The combination of AxeTrading's leading expertise in fixed income markets technology, together with TT's already established position in listed derivatives and US Treasuries, will provide a comprehensive offering to customers globally. Leveraging the TT SaaS platform to deliver and distribute a true multi-asset offering is exactly what our customers are seeking."