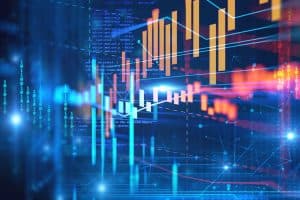 TraditionDATA, the data arm of interdealer broker Tradition, has made its interest rate swap and foreign exchange data products available on the Amazon Web Services (AWS) Exchange cloud platform.  
The range of products available on AWS Exchange include Tradition's global alternate risk-free rate (RFR) package including SONIA, ESTR, SOFR, and AMERIBOR.    
SONIA, ESTR, SOFR, and AMERIBOR are considered best practice as alternative reference rates to Libor as it is phased out, following years of controversy and manipulation shrouding the benchmark.    
The development is part of the broker's longstanding partnership with the AWS Exchange which Tradition was a launch partner of in 2019.   
"By distributing our data through a cloud-native managed service, subscribers of all types from all corners of the globe can quickly discover and leverage the most relevant financial market data to power their applications and inform decisions," said Scott Fitzpatrick, head of TraditionDATA.     
"As our customers work through market changes, such as the transition away from Libor, they need access to the most relevant and timely data that is easy to consume and use. AWS Data Exchange was a natural channel for our data business and we look forward to building on this relationship in the coming years."  
The news follows TraditionDATA integrating the US dollar alternative reference rate AMERIBOR into its product suite in September as the firm continued to support participants transitioning from the Libor benchmark.    
TraditionDATA said it would be publishing spreads between AMERIBOR, SOFR, and the Effective Fed Funds Rate (EFFR) from September via vendors including Refinitiv and Bloomberg, as well as through its own global reference rate data feeds.