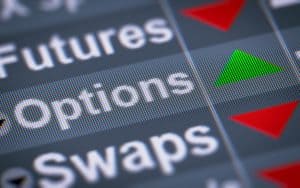 Low-latency connectivity and workflow services provider TransFICC has launched its eTrading service, combining a hosted desktop GUI with IRS venue and workflow integration, pricer API, sever hosting and secure connectivity.
The eTrading service responds to demands from banks seeking increased efficiency when responding to request for quotes (RFQs) by providing traders with pop-up tickets to support outright, curve and compression trades, with pricing fields automatically populated by internal pricing engines.
All IRS workflows will be supported by this service, alongside providing full security and disaster recovery, speedy deployment and the ability to install a new bank client with dedicated hosting in less than two weeks.
"We have built a service that is easy for banks to deploy. Private circuits and dedicated hardware meet the security and compliance needs of banks, and the GUI is lightweight, performant, and simple to integrate with internal bank applications," said Judd Gaddie, co-founder of TransFICC.
"We have also developed a simulator for incoming RFQs to help banks test their pricing applications."
The eTrading service is live with IRS. US credit trading is expected to be added this summer.
"Adding eTrading is a natural extension to our existing service and uses the same 'One API' product," said Steve Toland, co-founder of TransFICC.
"Banks trading in fixed income markets need technology which supports new venues and workflows and enables them to reduce legacy system costs. Our eTrading service does exactly that."