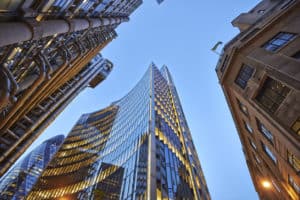 UBS Asset Management and JP Morgan have executed the first EU bilateral trade on FlexTrade's fixed income execution management system, FlexTRADER FI (FlexFI).
FlexTrade said the trade was made possible through JP Morgan's ability to provide its electronic liquidity directly into UBS AM's FlexFi solution.
"Our bilateral connectivity to JP Morgan, using FlexTrade's fixed-income EMS, FlexFI, is the next big step in the electronification of our bond and credit trading activities," said UBS AM's global head of trading and order generation, Lynn Challenger.
"Working on this initiative with FlexTrade and JP Morgan, we have produced a highly sophisticated, transparent way of simplifying and streamlining our workflows and interacting with the sell-side."
Actionable liquidity on European credit is now available within FlexTrade's EMEA trading workflow on the FlexTRADER FI execution management system.
"Over the past few years, JP Morgan has made significant strides in expanding the digital distribution of our liquidity to clients," said Eddie Wen, global head of digital markets at JP Morgan.
"JP Morgan's ability to connect its liquidity directly into client workflows through EMS solutions like FlexTrade, delivers significant efficiency gains and cost savings to our clients. Further, this solution provides clients with greater choice in the ways they can execute with JP Morgan."
The trade follows news from May that Dutch asset manager Robeco had gone live using a FlexTrade execution management system to access pre-trade analytics from Goldman Sachs.
"Working with UBS Asset Management and JP Morgan on this new initiative and the outcomes it can create illustrates how revolutionary an EMS can be for fixed income trading," said FlexTrade's managing director for EMEA, Andy Mahoney.
"Incorporating actionable sources of liquidity into the trading workflow seamlessly gives clients a unique view of the market. In addition, bringing manual, opaque processes into a machine-readable format offers a first step toward improving transparency and efficiency with technology."