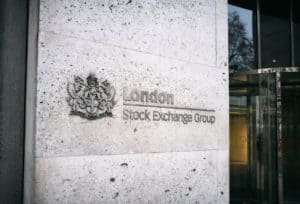 The London Stock Exchange Group (LSEG) has moved to expand its capabilities in multi-asset post-trade services with the acquisition of Acadia.
Financial terms around the transaction have not been disclosed and the deal remains subject to regulatory approval.
Acadia provides risk management, margining and collateral services for the uncleared derivatives markets. LSEG has held a minority stake in the firm since 2018.
The exchange said the transaction will strengthen its "provision of resilient and systemically important financial market infrastructure".
It also reiterated its support of the open access model. Following completion, Acadia will be part of LSEG's post-trade division, with CEO, Chris Walsh reporting to Daniel Maguire, group head of post-trade, LSEG.
"The acquisition of Acadia is part of LSEG's strategy to enhance and grow our multi-asset Post Trade offering for the uncleared derivatives space," said Maguire.
"Our customers are looking for more ways to optimise their financial resources, and Acadia's services enable significant efficiencies in risk management, margining and collateral. I look forward to working with Chris and the team at Acadia to continue to innovate and drive efficiencies across the derivatives landscape."
This year has been acquisition heavy for LSEG which also acquired market data solutions provider MayStreet in May and trading technology provider TORA in February. The exchange also won clearance from the Competition Markets Authority (CMA) last month for its Quantile acquisition.
The deals follow its landmark $27 billion takeover of Refinitiv at the start of last year.