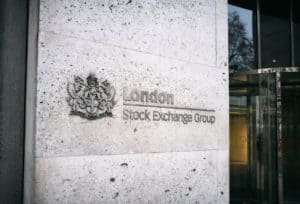 The London Stock Exchange Group (LSEG) has moved to further expand its data and analytics capabilities with the acquisition of MayStreet, a market data solutions provider.
LSEG has signed an agreement to acquire the firm in H1 of this year. Further details of the transaction were not disclosed.
Originally founded in 2012, MayStreet provides banks, asset managers and hedge funds with low-latency technology and market data. The firm moved to boost its coverage of Asia Pacific in May with the addition of 19 new markets to its Market Data Lake.
"This acquisition is a significant milestone for our enterprise data solutions business, as we look to further expand our leading real-time data offering," said Stuart Brown, group head of enterprise data solutions at LSEG.
"Adding MayStreet's low latency domain expertise to our existing capabilities enables us to bring increased value to customers' electronic trading workflows across a number of use cases, including quantitative modelling, research and programmatic trading."
Upon completion of the deal MayStreet will join the enterprise data solutions business within LSEG's data and analytics division alongside data and analytics giant Refinitiv which LSEG acquired in January last year after an 18-month delay caused by a regulatory investigation by the European Commission into competition concerns around the deal.
"Our high-quality data and powerful low-latency software combined with LSEG's industry standard platform and strong operational capabilities will allow us to provide market-leading services to the most sophisticated data users," said Michael Lehr, chief technology officer and co-founder at MayStreet.