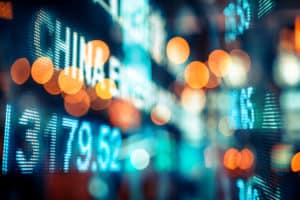 Market data infrastructure provider, MayStreet, has expanded its coverage in Asia Pacific with the addition of 19 new markets to its Market Data Lake. 
The additional markets include Australia, Hong Kong, India, Japan, Korea, Malaysia, Singapore, and Taiwan including the Australia Securities Exchange, Chi-X Australia, Hong Kong Stock Exchange and Futures Exchange, and the Singapore Exchange among others.
MayStreet's Market Data Lake is a repository of data for pre-trade, trading and post-trade analytics. It includes real-time and historical consolidated data, top-of-book and full depth-of-book data from the equity, derivatives, commodities and fixed income regional exchanges. 
"Our clients have been asking for us to provide deeper support for their Asia-Pacific market data requirements, so expanding our Market Data Lake product to include all relevant feeds in the region has been a major area of focus for us these past nine months," said Naftali Cohen, MayStreet's chief revenue officer.
"While we're continuing to add new feeds around the world each week, we're now able to meet the full global market data needs for the largest, most sophisticated market participants, which is a milestone we're very excited to have reached."
This is the second expansion of its data coverage made by MayStreet in the last year after it added data from up and coming contender exchanges MIAX and MEMX in September ahead of their respective official launches.
The expansion follows the appointment of former US Security and Exchanges Commission advisor Manisha Kimmel as chief policy officer in February who was appointed to oversee regulation and to help the firm with its targeted business growth.