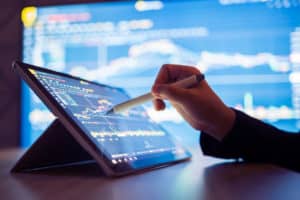 A former head of FX algorithmic execution at Citi has joined a data science and execution performance analytics specialist, FairXchange, as a strategic advisor.
James Dalton takes on the new role at FairXchange, responsible for assisting the firm on its strategy, product development and growth of its client base of banks, hedge funds and FX brokers globally. 
He joins FairXchange with 30 years of industry experience, most recently acting as a consultant for electronic sales and trading, algorithmic execution and international payments. 
Prior to becoming a consultant, Dalton spent over four years as head of fixed income clearing corporation at National Australia Bank and notably 16 years at Citi as head of FX algo execution where he built and ran the FX algorithmic suite and platform for clients in Asia, Europe and the US.  
"James' deep knowledge of the market and the needs of its participants, combined with his impressive track record in building market-leading technology businesses are an ideal fit for FairXchange as we continue to grow our team and embark on the next exciting phase of expansion," said Guy Hopkins, founder and chief executive of FairXchange.
FairXchange was founded in 2016 by former Bloomberg veteran and head of e-distribution for FX emerging markets at Morgan Stanley, Guy Hopkins. The data science firm offers independent data to participants for better transparency around execution performance.
"They [FairXchange] have built a powerful analytical tool which brings concise decision support to FX Liquidity Managers and eSales Teams. Democratising this dataset is crucial for firms seeking to control and expand their electronic franchise," said Dalton.