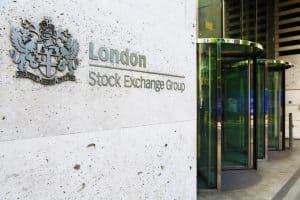 London Stock Exchange Group (LSEG) has finally been cleared to acquire portfolio optimisation services provider Quantile Group, following a 8-month long investigation by the UK's Competition and Markets Authority (CMA) around competition concerns due to LSEG's ownership of LCH. 
Quantile aims to help the derivatives market run smoother, improving capital efficiency through interest rate compression and counterparty risk optimisation. The deal, first announced in December 2021, was designed to help LSEG's post-trade division to maximise efficiency and better manage risk, capital and funding requirements through Quantile's multilateral optimisation services. 

"The acquisition of Quantile builds on the strong growth delivered by LSEG and our post-trade division," said Daniel Maguire, group head, post-trade, LSEG and chief executive of LCH Group, at the time of the announcement. "It significantly enhances LSEG's multi-asset class customer offering across the transaction lifecycle by providing more sophisticated tools and infrastructure for customers to optimise their financial resources and drive greater operational efficiencies in OTC derivatives." 
However, in March 2022 the CMA opened an investigation into the anticipated acquisition, due to competition concerns around LSEG's majority stake in clearing house LCH.  
The issue was that multilateral compression providers for OTC interest rate derivatives (such as Quantile) depend on clearing houses like LCH to help build compression proposals for trades cleared on its platform. The CMA raised concerns that following the acquisition of Quantile, LCH could refuse to allow third party compression providers to offer these services. The regulator was also worried that LCH might also provide support to Quantile's rivals in multilateral compression on worse terms, which could potentially lead to reduced competition in UK financial services. 
"'Reducing risk' can sound abstract, but it matters – it underpins a range of services, like fixed-rate mortgages, that are vital to consumers. Post-trade services, including compression, are one way of doing this," explained David Stewart, director of markets and mergers at the CMA, in a May 2022 statement. 
"After investigating LSEG's and Quantile's activities, we are concerned that the planned merger could harm competition between multilateral compression providers. It is vital we ensure that LSEG, as a large and powerful firm in the financial sector, isn't likely to use its strong market position to stifle competition or restrict innovation." 
The acquisition was referred for a Phase 2 enquiry, with the regulator warning that unless the companies involved addressed its concerns, a more in-depth review would be required. During the second investigation, the CMA discussed the matter both with customers of LSEG and Quantile, and with third party compression providers, as well as conducting a more detailed analysis of the anticipated acquisition – before concluding at the end of October that the deal was able proceed. 
"Although the evidence showed that LSEG may have the ability to disadvantage Quantile's rivals post-merger, the investigation found LSEG would not have the commercial incentive to do so as its customers were clear they could take steps to stop such efforts," said the CMA in a statement.  
"The in-depth investigation and consultation allowed us to engage extensively with LSEG, Quantile, and their customers and competitors, enabling us to better understand the impact of the transaction on those businesses and the market," said Martin Coleman, chair of the CMA independent enquiry group. "On the basis of that engagement, and other evidence we have gathered, we are satisfied that this deal will not worsen the options available to businesses and consumers. As such, the transaction can go ahead." 
The acquisition is still expected to complete by the end of the year, according to Quantile. "We welcome the recent clearance of the deal and are working towards closing this quarter (Q4 2022)," a spokesperson told The TRADE. 
An LSEG spokesperson confirmed: "We will continue to engage with the CMA and other regulatory authorities and expect to close the transaction in H2 2022, subject to the relevant approvals."