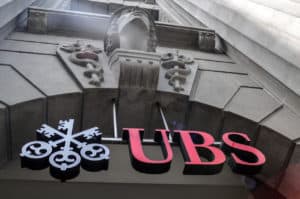 UBS has recently implemented machine learning technology to data within its Bond Port fixed income platform, as it looked to customise liquidity for its clients.
President of UBS MTF and head of platforms, Mark Goodman, told The TRADE that the investment bank deployed the technology towards the end of the volatility driven by the coronavirus pandemic to ensure that the right clients are seeing prices in bonds at the right time.
"We've been deploying more machine learning technology to the data that we have," he said. "If we have an axe on the platform, we wanted to work out which client has the strongest interest and who we should contact. We deployed [machine learning] at the end of the crisis on Bond Port and we've been road testing on the platform."
The technology was applied to axes and prices within UBS Bond Port, which acts as a liquidity aggregation platform with connections with all major fixed income venues, and developed in-house via the UBS strategic development lab. Goodman added his team work very closely with the lab to explore how cutting-edge technologies can solve challenges in trading processes.
"If you look at the platform, we have prices on around 30,000 items on any given day, and 2.500 clients. The ability to apply that technology and technique to find who is most appropriate for each axe, a list of top five clients that should know about this, is an incredible way to leverage the platform and get the right liquidity to the right people. We've been using this in our principal business for a while, but we think that this will help us further, because we can target axes to individual clients."
Goodman was promoted to president of UBS MTF in January following the departure of former president Richard Semark. He re-joined UBS in 2015 as global head of electronic execution for FX, rates and credit, after five years with Societe Generale leading quantitative electronic services for Europe.