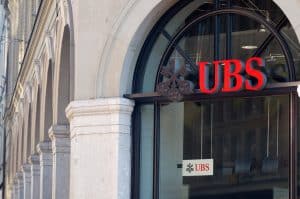 UBS has appointed Mark Goodman as the new head of its equities multilateral trading facility (MTF), following the departure of Richard Semark earlier this month.
A spokesperson at UBS confirmed that Goodman, who has been global head of electronic execution across forex, rates and credit at UBS since 2015, has taken over as president of UBS MTF, succeeding Semark who has been at the helm of UBS MTF since 2013.
Goodman first joined UBS in 1998 and remained with the bank for more than 10 years overseeing the UBS direct execution account management and sales for European equities trading clients. He then departed to become head of quantitative electronic services for Europe at Societe Generale for five years, before moving back to UBS as head of electronic execution in 2015.
Semark confirmed in early January via social media that he had left UBS as head of MTF and head of client execution strategy. He was previously recognised at The TRADE's Leaders in Trading ceremony in 2017 with a lifetime achievement award, telling the industry during his acceptance speech about choosing between fund management and trading during his career.
"30 years ago, I left university with a degree which wouldn't get you into the City in these days and barely did then," he said. "I moved to UBS Asset Management working in a middle-office role and then moved through from there an index fund manager, initially I was a trainee assistant index fund manager. From there I got involved in trading: portfolio trading, futures trading…then I reached the point where I had to pick between the fund management or the trading route, and I chose the trading route."
Semark was formerly head of multi-asset trading at AXA Investment Managers before taking over as head of UBS MTF from Robert Barnes, who left the investment to join the London Stock Exchange Group.