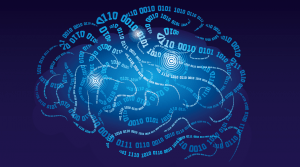 Institutional investors and asset managers are invited to rate the features and capabilities of their algo providers in The TRADE's 2020 Algorithmic Trading Survey.
Now in its 13th year, The TRADE's 2020 Algorithmic Trading Survey will be live for buy-side participation until 28 February, with 'Long-only' and 'Hedge fund' results due to be included in the Spring and Summer issues of The TRADE magazine, respectively.
The TRADE will team up with global research and advisory firm, Aite Group, to produce analysis of the survey results, alongside more in-depth research reports based on 10 years of historical back-data from the survey, and will be available to market participants for purchase in the coming months.
We encourage algorithmic trading providers to support client participation, as high performers in the 2020 Algorithmic Trading survey will be recognised at The TRADE's coveted Leaders in Trading awards ceremony in London on 19 November.
The survey produced some intriguing themes last year, as previous results suggested that brokers are stepping up to the plate in the post-MiFID II world, while banks have struggled to keep pace.
The average score from long-only respondents for the survey in 2019 was 5.74 – a noticeable increase on the average score of 5.60 in the year prior, and a return to the levels seen in 2017's survey prior to the introduction of MiFID II.
Similarly, the trend was evident from responses provided by the contingent of hedge funds in last year's survey, with the total average score across all algo providers rising to 5.72, a significant increase on the total average of 5.47 in 2018 and even above the pre-MiFID II score of 5.68 in 2017.
To participate in the survey, please click here.