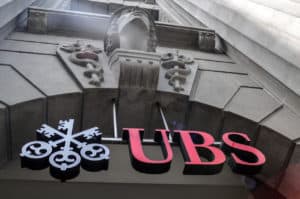 UBS has today revealed the new structure of its organisation as it approaches the legal closing of its Credit Suisse acquisition deal.
The pair will be merged into a consolidated banking group with five business divisions under UBS AG following the closing of the deal in the next few weeks.
UBS will continue to operate the two parent companies separately "for the foreseeable future" including their branches, subsidiaries and client and counterparty relationships with the intention of carrying out the integration of the two in a phased approach in the future.
The bank confirmed it was evaluating "all options for Credit Suisse's Swiss business and will communicate further on this matter in the coming months". Regional Swiss banks have reportedly become increasingly bullish since the deal was announced, with many keen to capitalise on any business that could now be unaccounted for following the merger of the two banks.
As part of the announcement UBS has announced its new leadership structure including some key new appointments and departures.
UBS confirmed that Group chief financial officer Sarah Youngwood will leave the bank following the closing of the transaction. UBS global wealth management chief financial officer and head of business performance and risk management, Todd Tuckner, has been appointed to replace her. Tuckner has been with UBS since 2004.
Beatriz Martin Jimenez has been appointed non-core and legacy head and president for the EMEA region. She will remain UBS chief executive for the UK and will continue in her role as group treasurer until a successor is named.
Read more – UBS agrees landmark takeover of Credit Suisse after intervention from Swiss authorities
UBS agreed to take over Credit Suisse in a deal worth more than $3.25 billion at the end of March, moving forward without the approval of shareholders under emergency ordinance issued by the Swiss Federal Council.
The Swiss National Bank said the takeover provides a solution "to secure financial stability and protect the Swiss economy in this exceptional situation".
Following the announcement of the deal last month, investors began gearing up for litigation following the decision by the Swiss regulators to pay Credit Suisse equity-holders CHF3 billion whilst writing down the value of AT1 debtholders to zero – which could include investors challenging the Swiss government, suing FINMA, or suing Credit Suisse.