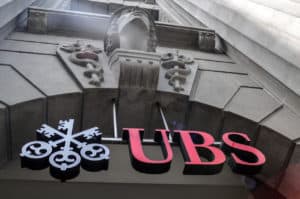 UBS has released its Q4 2022 earnings, reporting a more positive outcome than some of its peers, with net profit for the full year amounting to $7.6 billion.
Although UBS saw total revenues decrease by 8%, to $8 billion compared to $8.7 billion in Q4 2021, a reduction in operating expenses by 13% allowed net profit to increase from $1.4 billion in Q4 2021, to $1.7 billion in Q4 2022.
UBS's asset management division, however, saw declines in revenues – a trend which has been observed by other Wall Street banks in the last quarter.
Total revenues declined by 31% from $721 million in Q4 2021 to $495 million in Q4 2021, reflecting lower net management and performance fees.
However, full year total revenues for asset management were up from $2.6 billion to $3 billion, resulting in a business division operating profit of $1.4 billion for the year ended 2022.
Equities saw a decline in invested assets by 21% from $580 billion in Q4 2021 to $460 billion. UBS, however, saw fixed income invested assets increase marginally by 4% to $296 billion.
UBS's investment banking division saw declines in total revenue, echoing the declines seen in its asset management business line. Total revenues for Q4 2022 stood at $1.7 billion, a decrease of almost a quarter (24%) compared to Q4 2021 ($2.2 billion).
Investment banking at UBS saw business division operating profit plummet by 84%, from $713 million in Q4 2021 to $112 million in Q4 2022.
Read more: JP Morgan reports Q4 results, Dimon warns of economic uncertainty ahead
"We delivered good full year and solid fourth quarter results in a difficult macroeconomic and geopolitical environment," said Ralph Hamers, group CEO at UBS.
"Our performance proves that our strategy is the right one. We maintained a strong capital position while returning $7.3 billion of capital to our shareholders in 2022."