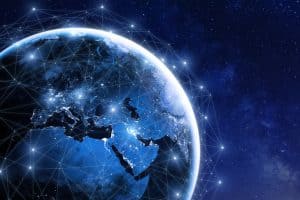 The Financial Conduct (FCA) is looking to expand its FinTech regulatory sandbox operations to meet demand from firms to roll it out globally.
Speaking at Innovate Finance 2018 in London this week, Christopher Woolard, executive director of strategy and competition at the FCA, told delegates that firms are increasingly calling for the expansion of the initiative.
"We know this approach is working," Woolard said. "The question is, is it enough? Over the last couple of years, we've seen a trend emerge which has become impossible to ignore. Increasingly we're hearing from firms a demand to operate globally, to grow at real scale and pace. This would involve working with other regulators across the globe to conduct tests at the same time."
Launched via Project Innovate in 2014, the FCA's regulatory sandbox allows FinTech businesses to test products and services within the market with real consumers.
The FCA claims it was the first authority to develop the notion of a sandbox, with other regulators worldwide quickly following suit and establishing their own versions.
The sandbox has so far seen 30 applications from international companies and has gone on to support 11 of them – some of them in countries which have their own FinTech programmes, Woolard said.
He added that last month, the FCA invited stakeholders to share their views on what a global sandbox could look like. The responses from across the industry suggested there is a great deal of interest in cross-border testing to reduce costs, complexity, and for firms to accelerate expansion into other countries.
"Later this week we start work with interested regulators, including colleagues across Europe, the US and Far East, on a blueprint. So there's real momentum behind this and we hope that before long the ambition of a global sandbox will be a reality," Woolard said.