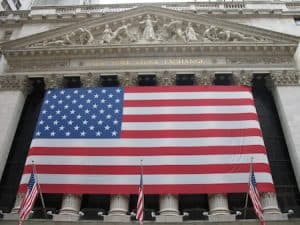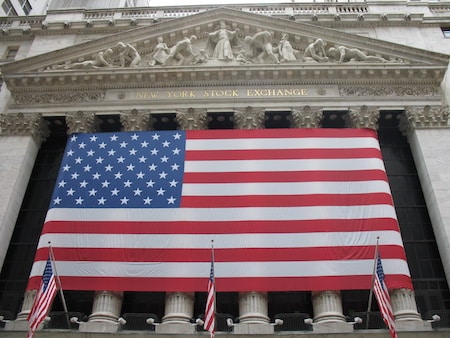 Several major stock exchanges have decided to close trading on US markets on 5 December following the passing of former President George H. W. Bush.
President Donald Trump announced this weekend that 5 December would be a national day of mourning after Bush passed away on 30 November. Among those announcing closures is Nasdaq, the New York Stock Exchange (NYSE), Cboe Global Markets and CME Group.
NYSE, NYSE American, NYSE National, NYSE Arca and the Chicago Stock Exchange Group, all part of the ICE network of exchanges, will close on the national day of mourning and the United States flag will be displayed at half-staff at NYSE in honour of President Bush.
"We remember President Bush admiringly as a veteran who fought totalitarianism, a statesman who advocated for freedom, a leader who served his country, and an unabashedly dedicated family man," said Stacey Cunningham, NYSE group president.
"He will be remembered for his decades of service to the nation and the world, and it is appropriate that the New York Stock Exchange closes on Wednesday, the National Day of Mourning, to honour President Bush's enduring legacy."
Similarly, CME Group said its US-based equity and interest rate futures and options markets will close on the national day of mourning, alongside the equities and options US markets at Cboe Global Markets and Nasdaq.
"We are deeply saddened by the passing of President George H. W. Bush," said CME Group chairman and chief executive officer Terry Duffy. "He was a strong leader and patriot who dedicated his life to serving our country.  With a distinguished legacy as a committed family man and selfless public servant, he was admired worldwide.  I am privileged to have known him personally and send heartfelt condolences to the Bush family."
Following President Trump's confirmation of a national day of mourning, the Securities Industry and Financial Markets Association (SIFMA) also recommended a full market close on 5 December, including all fixed income-cash markets to honour the late former President.