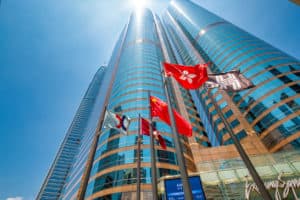 A veteran division head at the Hong Kong Monetary Authority (HKMA) has departed after more than two decades with the regulator to join Hong Kong Exchanges & Clearing (HKEX) in a senior role.
Brian Lee joins HKEX as managing director and group head of technology risk after 25 years with HKMA where he served in various positions, based in Hong Kong and New York.
Most recently he served as division head of the banking policy department at HKMA, and prior to that, he served as the division head of operational and technology risk and the division head of the banking supervision department.
As head of technology risk with HKEX, Lee will focus on improving cyber security and technology resilience as well as bolstering the exchange group's policies, guidelines and performing risk assessments. He will also oversee the group's cyber security protection, alongside its management and governance framework.
"We are very pleased to welcome Brian to HKEX to lead this critical function," said John Killian, chief risk officer at HKEX. "He brings to the group extensive industry experience and will provide strategic direction, functional leadership and in-depth technical and operational expertise on the best practices of information security management."
In May, HKEX confirmed that its long-standing chief executive, Charles Li, will step down from his position after leading the exchange group for 12 years. Li will not seek re-election as CEO at the end of his current contract in October 2021.