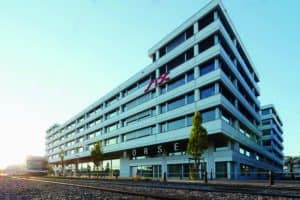 SIX Swiss Exchange, a liquid reference market for Swiss equities, has seen its ranks swell to 95 with the addition of Virtu ITG Europe (a subsidiary of the New York-based market maker Virtu Financial) as its latest trading partner.
Agency broker ITG was acquired by Virtu Financial for $1 billion back in 2019, in a move that merged Virtu's technology, risk management and operations with ITG's agency services.
Gregor Braun, head of sales for Switzerland & Europe at SIX Swiss Exchange, commented on the addition: "We are delighted to welcome Virtu ITG Europe Limited, another renowned trading participant, to our ranks. The growth in trading participants shows that the high quality of the SIX Swiss Exchange order book is appreciated and in demand in the market. And the growth is not least a consequence of the fact that we maintain and further develop our platform with constant innovation."
The exchange offers access to over 52,000 securities across a range of asset classes, and in April saw a trading turnover of CHF106.5 billion ($107.7 billion).
However, this figure represents a drop of 30% in trading volumes compared to the previous month, while the number of transactions on the exchange also fell by 36.7% to 4,386,692, according to its latest data.