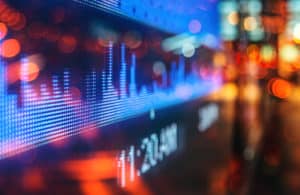 Vontobel Asset Management has selected a former long-standing multi-asset trading head from Pictet Asset Management to lead its fixed income trading.
Jean-Michel Manry joins the CHF 120 billion Swiss active asset manager in Zurich as head of fixed income trading from single-family office, Rama Capital, where he has spent the last two years as an operational advisor.
An update on Manry's LinkedIn profile confirmed that he began his new trading role at Vontobel this month. The TRADE has reached out to Vontobel for comment.
Prior to joining Rama, Manry spent 18 years at Vontobel rival, Pictet Asset Management, which he first joined in 2000 as a derivatives trader and before taking on more senior roles as head of fixed income and multi-asset trading. 
At Pictet, he traded equities, rates, bonds, FX, OTC products, and was responsible for building out the buy-side execution desk in Geneva.
Manry's appointment follows news last month that Vontobel had made plans to outsource its trading operations to State Street's front-to-back outsourcing platform. 
Through a multi-year service agreement, the pair confirmed that Vontobel will use State Street Alpha for front-office technology, investment operations services, Alpha data services, and liquidity risk solutions.
"We are happy to be partnering with State Street to further enhance the investment servicing platform for our investment boutiques," said Felix Lenhard, COO and member of the executive board at Vontobel.
"With this solution Vontobel will benefit from access to a robust, high quality and scalable operating model that will provide best in class services to our portfolio managers and supporting functions. We will also be able to improve servicing and onboarding of our clients as a result of expanded connectivity with custodians and brokers."