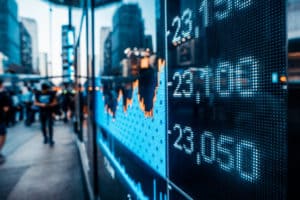 An equity sales trader form VTB Capital has left the firm to join German investment bank SMBC Nikko Capital Markets in the same role, The TRADE can reveal.  
According to an update on social media, Richard McKay has joined Nikko Capital Markets as an equity sales trader after spending the last eight years at Russian investment bank VTB Capital. 
Previously in his career, he spent seven six years at Russian commercial bank Uralsib in an equity sales trading role and eight years at Nomura. 
SMBC Nikko Capital Markets Europe merged with SMBC Bank Europe last year to create a universal bank in Germany. 
VTB Capital came under fire early last year as restrictions were imposed on Russian institutions globally following the Russia and Ukraine conflict. The London Stock Exchange Group (LSEG) halted trading of Russia's second largest bank, VTB Capital, on 24 February. 
LSEG's clearing arm, LCH, also placed VTB Capital in default as a clearing member on 3 March. The bank had been a clearing member and participant in its EquityClear service.