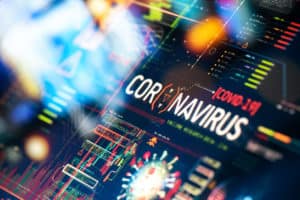 The widespread bans on short selling in recent weeks due to the impact of the coronavirus pandemic is massively disruptive to markets, a new report from the World Federation of Exchanges (WFE) has warned.
Outlining what academic research says about the restrictions on short selling, the WFE said that the evidence 'almost unanimously' points towards the bans being disruptive for the orderly functioning of markets.
Short selling has been banned across various countries in Europe due to the increased market volatility seen amid the global pandemic. Earlier this month, authorities in Austria, Belgium, France, Greece and Spain all confirmed that bans implemented throughout April will be extended until 18 May, with the possibility for further renewal.
The WFE's most recent report has warned that the short selling bans reduce liquidity, increase price inefficiency and hamper price discovery, seemingly exacerbating market volatility rather than containing it.
"Based on the existing evidence, the WFE recommends that financial regulators do not introduce short-selling bans, as the academic literature demonstrates not only their lack of effectiveness, but their negative impact on market quality," said Nandini Sukumar, chief executive of the WFE. "We would urge jurisdictions that have imposed such bans to reconsider in the light of the evidence."
The report added that according to academics, short sellers behave like any other trader and in fact contribute less to price declines than regular long-sellers. Furthermore, the restrictions on short selling are more harmful to markets characterised by a high amount of small stocks, low levels of fragmentation and less alternatives to short selling. Emerging markets should be particularly wary of the bans, the WFE warned.
WFE warned in a statement last month that the bans will fail to produce the intended results unlike other safeguards, such as circuit breakers. Regulatory authorities in Europe said at the time of imposing the restrictions that it was due to the serious threat to market confidence at the height of the COVID-19 crisis.