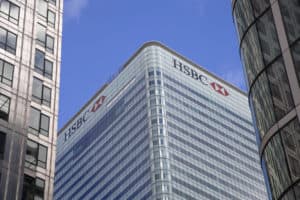 Plans to pause a major restructure at HSBC which includes the loss of 35,000 jobs will cost the investment bank $380 million in lost savings this year, according to its chief executive.
HSBC confirmed this week that due to the coronavirus pandemic it would halt the planned job cuts announced in February as part of a deep restructure targeting the global banking and markets division, as the bank looks to scale back its investment banking operations globally.
Speaking to analysts on HSBC's first quarter earnings call, chief executive Noel Quinn said that pausing the restructure and job losses will cost the bank $380 million in lost savings in 2020.
"We thought it was the right thing to do, for the benefit of our customers and our people, to actually pause that redundancy program at this point in time in 2020," he said. "We wanted our people to be 100% focused on serving customers and not to be fearful of a redundancy program – hence the pause. The cost of that pause in terms of loss savings is around about $380 million of foregone savings in 2020."
HSBC expects the restructure to reap savings of $4.5 billion, as it plans to reduce its total adjusted costs to $31 billion by 2022. The bank's adjusted costs declined by 3% in the first quarter this year compared to the same period last year.
"We believe we can mitigate that impact by cost savings elsewhere in the elements of costs that are variable and under our own control that are not people related," Quinn added on the most recent earnings call. "The issue for us will then be at what point do we reactivate that program in order to make sure that 2021 and 2022 cost base is appropriately positioned. But it is too early to make that call at this point in time."
The restructure will eventually see equity sales, trading and research activities in Europe reduced to match the bank's client footprint, while its structured products will be transitioned from the UK to Asia. Its fixed income activities in the US will also be consolidated with those in London.