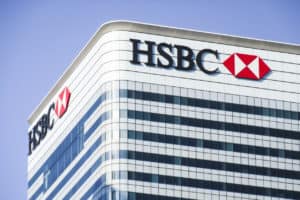 HSBC has confirmed that it will cut around 35,000 jobs over the next three years, with the global markets and banking division at the centre of a major restructure for the investment bank.
The overhaul, which interim chief executive Noel Quinn said represents one of the "deepest restructuring" programs in the bank's history, will see the institution scale back its investment banking activities in Europe and the US.
Equity sales, trading and research activities in Europe will be reduced to match the bank's client footprint, while its structured products will be transitioned from the UK to Asia. At the same time, HSBC intends to consolidate its fixed income activities in the US with those in London.
"This is a deep and fundamental restructuring of the bank that will enable us to deliver on our strategy and our potential," said Quinn on the earnings call with investors. "Crucially, it's not dependent on market conditions. It's focused on things that we can control."
According to the bank's 2019 full-year earnings report, the global markets division suffered an 8% decline in revenues compared to the year prior, with equities down 16% and fixed income, currencies and commodities down 6% over the period.
Quinn said that HSBC expects savings of $4.5 billion from the restructure, with plans to reduce its total adjusted costs to $31 billion in 2022. The bank will also remove more than $100 billion of "low-returning" risk-weighted assets.
HSBC is the latest investment bank to undergo a major restructure in a bid to reduce costs and increase declining profits. Deutsche Bank, UBS and Societe Generale are among the major institutions looking to overhaul and streamline certain businesses as part of drastic measures to combat a difficult market environment.
"This represents one of the deepest restructuring and simplification programs in our history. It will help us not only to reduce our cost base, but also to become a more collaborative empowered customer-centric business, while maintaining or enhancing our risk framework," HSBC's Quinn added.