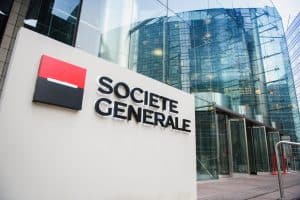 Societe Generale has made several major changes to its business lines and appointed a new head of investment banking, as it continues with plans to drastically cut costs by €500 million.
The French investment bank said in a statement that it has formed a new business unit, global banking and advisory, which combines its capital markets, advisory and financing services segments. Societe Generale veteran, and former head of global finance, Pierre Palmieri will head up the new business line.
At the same time, an Investment Banking division has been formed within global banking advisory, combining mergers and acquisitions, capital markets, acquisition financing activities and sector expertise. Sylvain Mégarbané, who has been with Societe Generale since 1998 most recently as global head of corporate finance, has been appointed head of investment banking.
As part of the restructure, Societe Generale said that it has simplified its global banking and investor solutions unit to streamline its markets activities. The global markets division, headed up by Jean-François Grégoire since February, now consists of two main business lines, equities and equity derivatives, and fixed income and currencies.
Societe Generale's deputy chief executive officer, Séverin Cabannes, commented that the adjustment of the bank's business model allows the company to focus on its areas of strength for sustainable growth.
"Through a model built on our recognised know-how in investment solutions, structured financing and transaction banking services, we are well positioned to support our clients' growing needs, especially in the saving and financing areas. With this organisation, our global banking and investor solutions division is firmly looking toward the future," Cabannes added.
Societe Generale confirmed in April that 1,600 jobs globally, with 750 in France and the rest across London and New York, would be cut as part of a major restructure of the investment banking business, as it looked to reduce costs by €500 million.