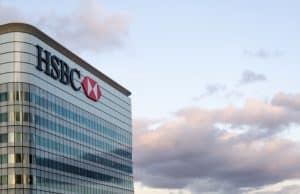 HSBC has confirmed it will pause plans to cut around 35,000 jobs as part of a major restructure of its global markets business, while the recent volatility sees revenues surge across the division.  
The investment bank's first quarter earnings report revealed that HSBC has decided to pause the vast majority of redundancies in a bid to support staff and reduce uncertainty due to the ongoing global coronavirus pandemic.
"I take the well-being of our people extremely seriously," said Noel Quinn, chief executive of HSBC. "We have therefore paused the vast majority of redundancies related to the transformation we announced in February to reduce the uncertainty they are facing at this difficult time."
HSBC confirmed in February that it would scale back its investment banking activities in Europe and the US, with around 35,000 job cuts over the next three years. Most of the job losses are expected to occur in the global markets division as part of the restructure, and last month, HSBC made moves to combine its global markets and securities services business units into a single division.
Equity sales, trading and research activities in Europe will be reduced to match the bank's client footprint, while its structured products will be transitioned from the UK to Asia. HSBC also intends to consolidate its fixed income activities in the US with those in London.
"We continue to press forward with the other areas of our transformation with the aim of delivering a stronger and leaner business that is better equipped to help our customers prosper in the recovery still to come," Quinn added.
Quinn, who was recently named permanent chief executive at HSBC, described the overhaul plans earlier this year as one of the "deepest restructuring" programs in the bank's history, that aims to bring around $4.5 billion of cost savings.  
In the first quarter this year, HSBC said revenues within the global markets unit jumped 25% year-on-year due to increased volatility, with fixed income, currencies and commodities (FICC) up a significant 28% compared to the first three months of last year.
HSBC is the latest investment bank to undergo a major restructure in a bid to reduce costs and increase declining profits. Deutsche Bank, UBS and Societe Generale are among the major institutions looking to overhaul and streamline certain businesses as part of drastic measures to combat a difficult market environment.